Totton Festival of Drama 2022
Overall Winner (Archie Gay Trophy)
Box House Theatre with Twisted Tales by Lewis Evans, Johnny Carrington & Amy Fielding
Runner-Up (The Cullen Cup)
Bishopstoke Players with Out of the Flying Pan by David Campton
Other 2022 Trophy Winners
| | |
| --- | --- |
| Best Youth Production (The Trant Trophy) | Starcast with Girls Like That by Evan Placey |
| Best Direction (Chairman's Shield) | Lewis Evans, Amy Fielding, and the cast for Box House Theatre's production of Twisted Tales |
| Best Adult Actor (TDF Cup) | Peter Burton and Tim Ponsford in Bishopstoke Players' production of Out of the Flying Pan by David Campton |
| Best Adult Actress (TDF Cup) | Jordan Sky Finding in Bournemouth Little Theatre's production of Colder Than Here by Laura Wade |
| Best Supporting Adult Player (The Cullen Cup) | Lou Parker-Jones in Bishopstoke Players' production of Out of You Tell Me by Peter Yates |
| Best Youth Actor (The Harris Trophy) | Will Muir in Limitless Academy of Performing Arts' production of Brook for Nothing by Paul Adam Levy |
| Best Youth Actress (The Harris Trophy) | Maddy Ryalls in Studio Youth Theatre's production of Institute by Marcus Armstrong |
| Best Supporting Youth Player (The Hibbert Trophy) | Hannah Porter in Starcast Drama Company's production of Including Shooter by Nicholas C Pappas |
| Technical Achievement (The Arthur Whittaker Award) | Starcast Drama Company with Girls Like That by Evan Placey |
| Adjudicator's Award (The Harding Shield) | Peter McAuley for his work with the productions from Studio Youth Theatre & Starcast Drama Company |
| Best Original Script | Mary Stone with Yards Apart (Maskers Theatre Company) |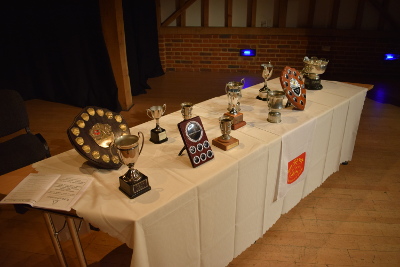 Day 1: Tuesday 22nd March 2022
Dogged by Misfortune by George Flemming and Ollie Boyle
Salisbury, England! A Cathedral City, nestling placidly in the peaceful valley of the River Avon! A haven of tranquillity for over seven hundred years… or is it?

Your Life Is A Feature Film by Alan Minieri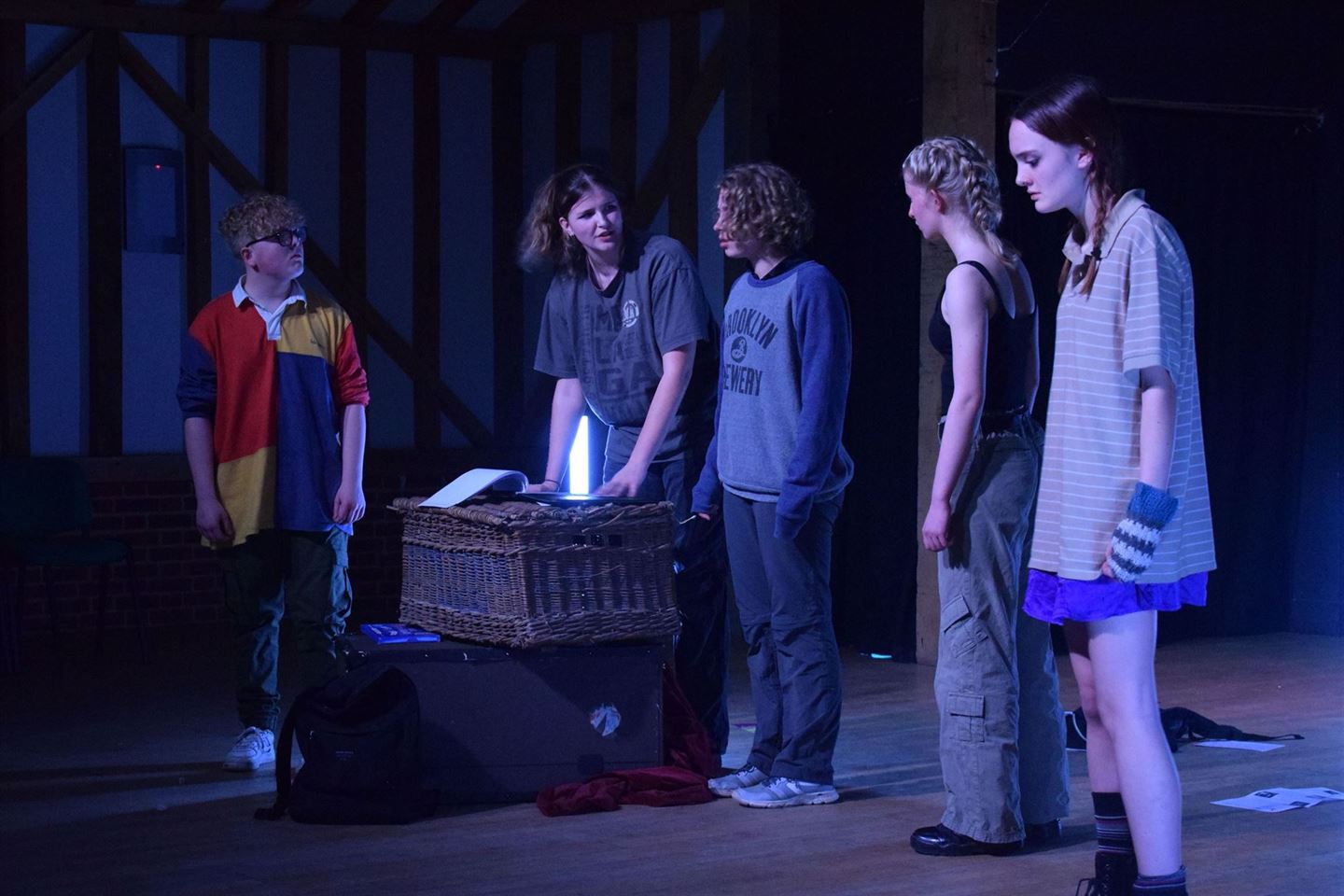 Institute by Marcus Armstrong
Five survivors take shelter in the remains of an old theatre in a mental institution at the end of the world. As they settle in, they begin investigating the remains left by the previous inhabitants and begin to uncover some of the horrors concealed ….

Day 2: Wednesday 23rd March 2022
Yards Apart by Mary Stone
Neighbours young, pregnant, Polish Viki and uptight, intensely private, elderly Mark seem two of the most unlikely people to form a friendship. Can they overcome their differences?

You Tell Me by Peter Yates
The Mews is certainly not intended for the homeless to infiltrate their private world where Lexi is arrested for causing a public affray.
Only Lexi is the daughter for a prominent MP and wasn't along in instigating the trouble. Politics, police and the press collide…

(Extract from) Colder Than Here by Laura Wade
Nobody can ignore the fact that Myra is dying, but in the meantime life goes on. There are boilers to be fixed and the perfect funeral to be planned. As a mother chooses burial spots and a biodegradable coffin, her family are finally forced to communicate with her, and each other, as they face up to an unpredictable future.

Day 3: Thursday 24th March 2022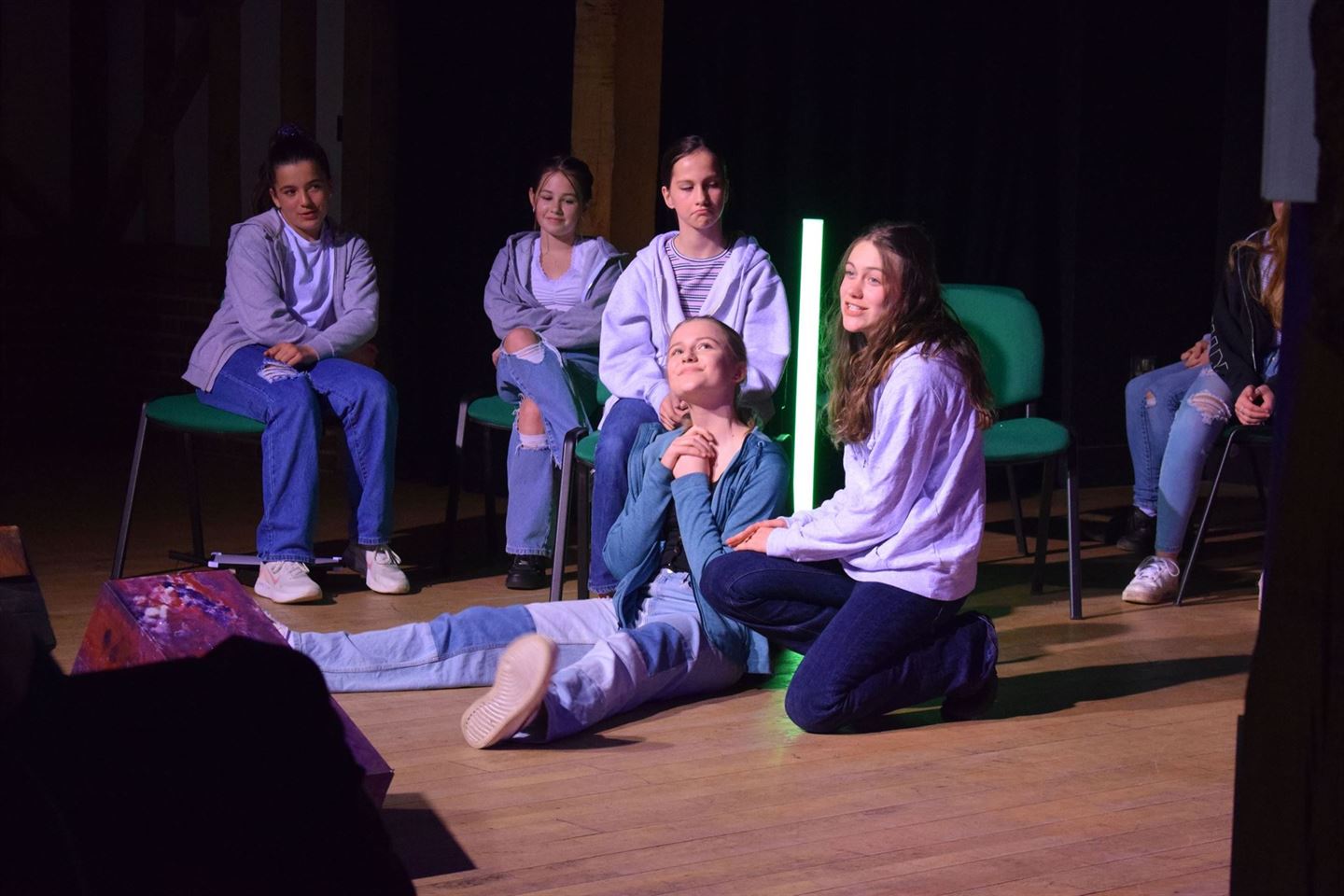 I Don't Want To Talk About It by Bradley Hayward
Being a teenager is hard, and nobody wants to talk about it. Confronting the daily challenges of growing up, including dealing with parents who just don't get it, rumors, bullying, and suicide.

Whose To Tell by Jacquie Penrose
Including Shooter by Nicholas C Pappas
How do you talk about something unthinkable?

Day 4: Friday 25th March 2022
The Regina Monologues by Rebecca Russell & Jenny Wafer
Henry VIII is still with us today complacently asserting wealth and patriarchy. This modern tale of six women who marry the same man addresses the age-old questions of gender and power.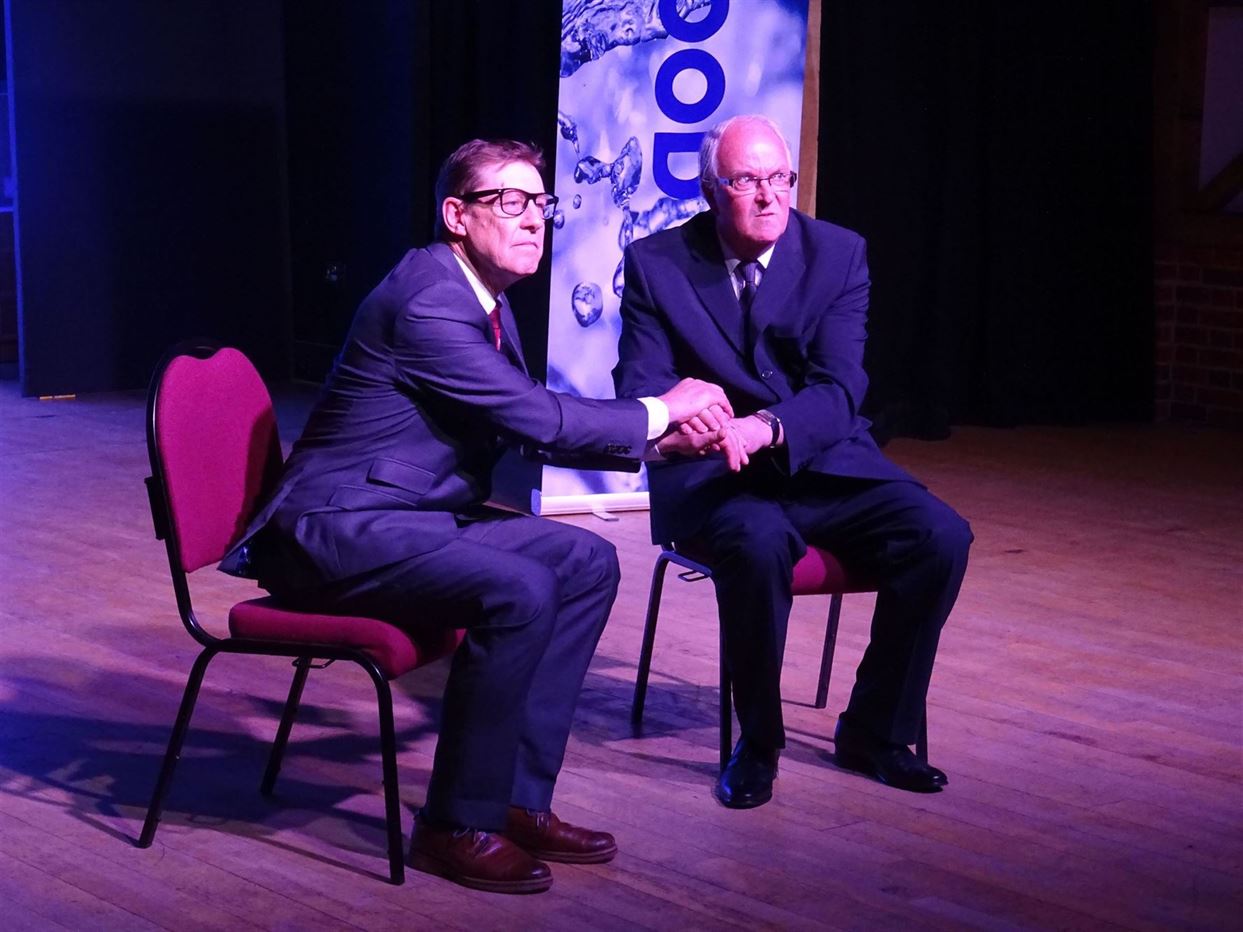 Out of The Flying Pan by David Campton
Amid fanfares and popping flash bulbs, two diplomats meet to engage in a bout of international bargaining.

Girls Like That by Evan Placey
When a naked photograph of Scarlett goes viral, she becomes the centre of attention for all the wrong reasons. But while rumours run wild and everyone forms an opinion, Scarlett just stays silent...

Day 5: Saturday 26th March 2022
Brook For Nothing by Paul Adam Levy
After moving into a bedsit with his mother, Brook meets two older teenage housemates who try to get him to take responsibility for himself. Brook is forced to listen to other's inexperienced life lessons as he tries to decide what his future holds.

Twisted Tales by Lewis Evans, Johnny Carrington & Amy Fielding
A group of thespians stumble upon an ominous book filled with grisly and gory tales. Will the thespians be bound to act as the book's puppets? Destined for a life of performing, but never truly free.

---
Our 2022 Adjudicator: Keith Phillips
We were delighted to introduce Keith Phillips as our adjudicator for our 2022 Festival.

Keith has a wealth of experience with 40 years in all aspects of amateur theatre as an actor, writer, director and designer. He is also the founder and technical director of his own theatre group. Outside of amateur theatre he is an executive and life coach and can often be heard online as a voice over artist for websites.

This was Keith's first visit to the Totton Festival.

---
Rounds of the national competition
All England Theatre Festival Round 1
Totton Festival of Drama
Week of the 21st March 2022 at Hanger Farm Totton
All England Theatre Festival Round 2
Western Area Semi Final
Saturday 7th May 2022 at Merlin Theatre Frome
Five Counties Youth Festival
Sunday 8th May 2022 at Merlin Theatre Frome
All England Theatre Festival Round 3
English Final
3rd and 4th June 2022 at The Courtyard Hereford
All England Theatre Festival Round 4
British Final
24th and 25th June 2022 at Rhyll Pavilion